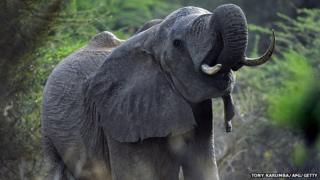 Other
It may have been a good year for the Royal family, Little Mix and the England cricket team, but its been a terrible twelve months for elephants.
2011 was the worst year in decades for elephant ivory killings, according to the international wildlife watchdog TRAFFIC.
23 tonnes of ivory were seized this year, representing 2500 dead elephants.
And with demand for elephant tusks growing, there are fears the entire population could be wiped out by 2020.
The killing of elephants for their tusks was banned in 1989, but it is still a huge problem across Africa.
Ivory is very popular in Asian countries like China, where they use it to make medicine and expensive ornaments.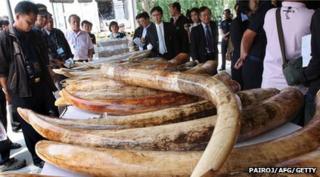 Other
Because it's so popular criminal gangs are going to Africa to hunt down elephants and smuggle their tusks back to Asia.
The African elephant population used to be around 5 to 10 million, but the number is now believed to be as low as 600,000.