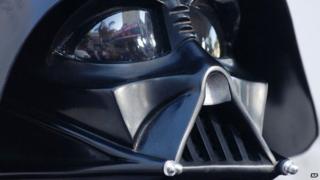 AP
Star Wars sequel The Empire Strikes Back is to be kept by the US Library of Congress as part of its National Film Registry.
Each year, 25 important films are added to the registry, which was founded in 1989.
The first film in the space adventure trilogy 'Star Wars' is already among the 550 films selected for preservation.
The rules of the National Film Preservation Act, means the films are not the "best" but are seen as works that remain popular and important to American culture.
Films are suggested by the National Film Preservation Board and by the public - who nominated more than 2,100 films in 2010.