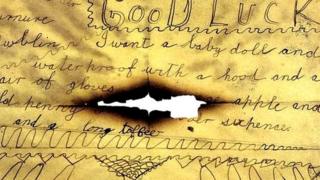 Other
A man has discovered a letter to Santa his late mother wrote when she was a girl.
The scorched letter, dated Christmas Eve 1911, had been up a chimney in a Dublin house for decades.
Victor Bartlem's mother, Hannah Howard, had written the Christmas wish list when she was just 10 years old.
Presents on the Christmas list included a baby doll, a waterproof with a hood and a toffee apple.