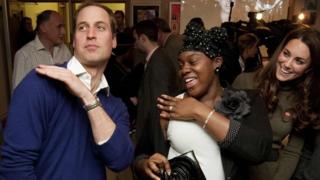 Prince William shows off dance moves
Prince William has been showing off his dance moves during a charity visit.
The Duke and Duchess of Cambridge were visiting the charity Centrepoint when Prince William performed the "swag dance".
The pair also helped prepare mince pies and later Prince William showed off some of his moves.
The Centrepoint charity which supports the homeless says the extent of homelessness among young people is much worse than official figures suggest.
More news stories