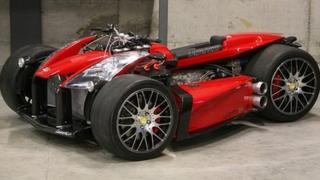 Other
A quad bike labelled the most expensive in the world has gone on sale.
The bike is called the Wazuma V8 and has a top speed of 150mph and a price tag to match - It's been put up for sale for nearly £170,000.
The bike has been made with a Ferrari engine and it only weighs the same as 650 bags of sugar!
But if you're thinking of asking for it for Christmas there's one downside - it can only be driven on a private racetrack.