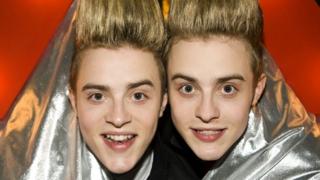 Jedward's crazy Christmas
Have you ever wondered what it would be like to spend Christmas with Jedward?
They've had a busy year touring Europe and even had time to show our very own Leah around their tour bus.
The boys are now back home in Dublin for Christmas and bringing their own twist to panto Jack and the Beanstalk - it's called Jedward and the Beanstalk!
Check out their video where they reveal their weird Christmas dinner plans and sing us a little song - Jedward style.