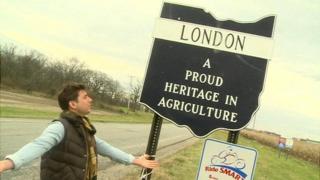 Ricky visits London - in America!
How's Barack Obama been doing as President? That's what Ricky's been trying to find out on his US road trip.
In this report, he's somewhere you've probably have heard of before - London! But no, not the UK capital, it's London in the American state of Ohio.
Ohio is really important for President Obama because it's a 'swing state' - that means many people there haven't made up their minds on who to vote for.
So if you can get the people there to vote for you, you usually win!