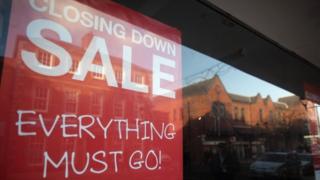 British high street in trouble
The British High Street is supposed to be the best place to shop and spend time with friends when you're in town.
But cash registers in town centres aren't ringing as loudly as they used to and more than one in ten town and city centre shops are now empty, according a report published earlier this year.
Now, shopping expert and TV presenter, Mary Portas has warned town centres up and down the country are in big trouble.
She's written a report for the Prime Minister, David Cameron, with her ideas for getting shoppers back to the high street.
Mary wants the government to cut the cost of city centre parking and make it easier for people to set up market stalls in city centres.