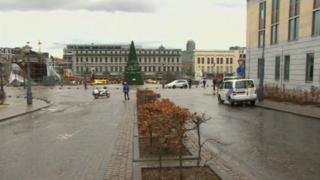 Belgium hit by grenade attack
Two people are dead and forty seven injured after a gun and grenade attack in the centre of a Belgian city.
Witnesses say a man threw grenades at a bus stop in a busy square in the city of Liege. He is thought to be dead.
At least two other men are reported to have been involved in the attack. One is under arrest and another is involved in a stand off with the police.