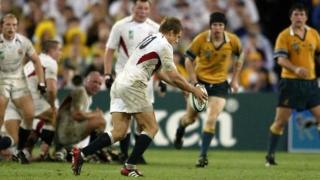 Getty Images
Jonny Wilkinson's announced he's retiring from international rugby union.
It brings an end to a 14 year England career, during which he became one of the country's best loved sportsmen.
He remains England's all time leading scorer but his career will be best remembered for the famous drop goal in Sydney in 2003, which brought England World Cup victory.
That success helped to make rugby union much more popular in England.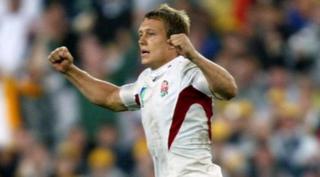 PA
After the World Cup, Jonny suffered with a range of injuries which affected his career but in 2007, the fly-half helped England reach another World Cup final.
The former England head coach, Sir Clive Woodward, said Jonny took rugby union to "A whole new level" and that he was a "Very special player".
Wilkinson will continue to play at club level for Toulon in France where he's been since 2009.