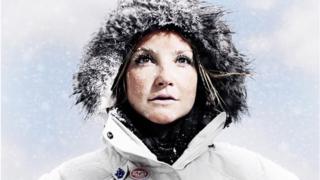 Helen's challenge for Sport Relief
Blue Peter's Helen Skelton is not one to turn down a challenge for Sport Relief and this year is no different.
She is about to attempt to become the first person reach the south pole using skis, kites and even a bike to get there.
She'll travel the 500 miles across Antarctica, battling icy winds and temperatures that can plummet to as low as -50C . She'll be pulling her own sledge that will weigh up to 13 stone, containing all the food and equipment she will need for her journey.