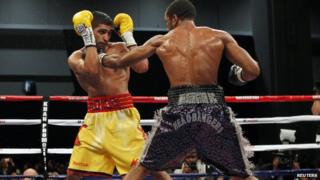 Reuters
British boxer Amir Khan has demanded a rematch after he narrowly lost his fight against American Lamont Peterson.
Khan felt he was treated unfairly when the judges fined him two points for illegally pushing Peterson.
Those points ended up costing him the match and his two light-welterweight belts.
The British Olympian felt the referee was on Peterson's side because he was fighting in his hometown, Washington DC.
Khan said, "It was like I was against two people in there - the referee and Lamont himself."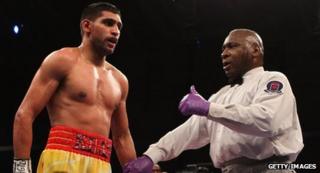 Getty Images
He's asked for a rematch as soon as possible.
The defeat has also put Khan's plans to move up a division to welterweight on hold and he's likely to wait until 2013 to fight the current welterweight champion, Floyd Mayweather Jr.