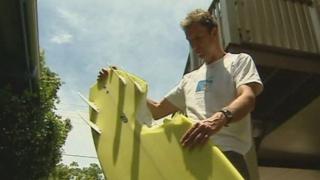 Surfer escapes after shark attack
A surfer has had a lucky escape after he was attacked by a shark.
Stephen King was on his board, just off the coast of New South Wales in Australia when a shark came abit too close.
He managed to escape with just a few small grazes on his leg, but not before the shark took a bite out of his surf board.