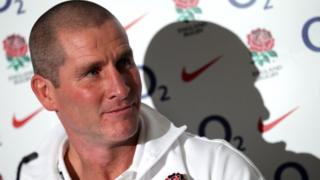 Getty Images
Stuart Lancaster's been named the temporary England rugby union head coach.
He's expected to stand aside for someone more experienced after the 2012 Six Nations.
England are still looking for a full-time coach after Martin Johnson quit last month following the team's poor performance in the World Cup.
Lancaster will be supported by scrummaging coach Graham Rowntree and Saracen's Andy Farrell.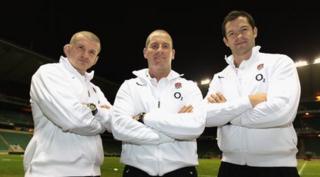 Getty Images
The coaches have their work cut out for them as training gets underway. Rowntree will concentrate on the forwards, Farrell the backs and defence, and Lancaster will lead the attacking sessions himself.
They inherit a team that's been underperforming on the pich and misbehaving off it.
Lancaster's not had experience of coaching at this level but has run the second string England Saxons team and knows a lot of the young players England will need to develop to be successful in the future.