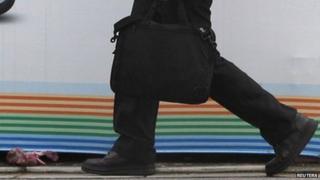 Reuters
Dog poo is a mucky problem in many places but a city in Taiwan, Asia, has come up with a clever way of getting owners to clear up after their pets.
Officials in New Taipei City have been giving out lottery tickets and prizes to people who hand in bags of poo.
Over 4,000 people scooped up 14,500 bags of the stuff and one woman won the top prize - a gold token worth £1,400!
The scheme was meant to end in October, but was so successful that it was extended by a month.
It came to an end as city officials said they couldn't afford to keep giving out gold, but they hope people will continue to keep picking up poo and keeping the city clean.
Dog poo contains bacteria that can cause bad stomach upsets if it gets into your body.