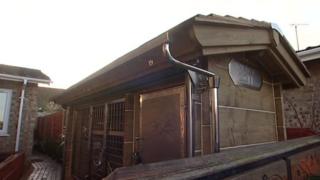 We all like to treat our pets but two rabbits, Hunnie and Runnie, have been given a life of ultimate luxury.
Their hutch is worth a massive £10,000 and comes with all the latest must have rabbit gadgets.
They have a heater to keep them warm at night and a fan to keep them cool in the summer, as well as bunny sized artworks to stop them getting bored.
Their owners have even installed CCTV cameras so they can keep an eye on Hunnie and Runnie anytime day or night.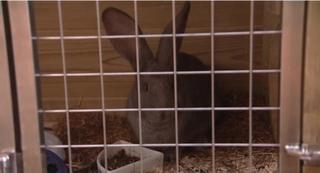 And it's not just Hunnie and Runnie who get the 5-star treatment. Owners Jason and Mairi also own two chinchillas and two iguanas.
The iguanas are able to relax to the sound of the jungle on their very own MP3 player.
Jason and Mairi said "They could be considered the most pampered pets in the world but they are worth it."