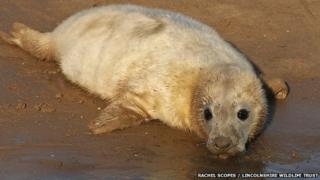 Other
Hundreds of seal pups are recovering after being separated from their mothers by an unusually high tide.
The surge caused some seals to be swept into the sea and unfortunately about 75 pups didn't survive.
Visitors were asked to stay away while the mothers could call to their pups and be reunited with them naturally.
Wildlife officials kept their distance to make sure that the mums could find their pups without being disturbed.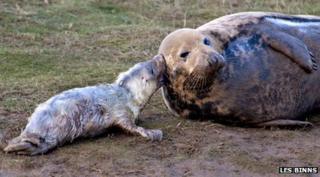 Other
Grey seals calf on the sand dunes of Lincolnshire each year and the first pups were born there at the end of October.
There are now 1,170 pups living on the beach - normally there are about 1,300 - so experts are hoping the numbers will recover as more are being born.
The event attracts thousands of visitors to the Donna Nook Nature Reserve throughout the winter.
The grey seals in the colony are now recovering well and the viewing area to see the pups has now reopened.