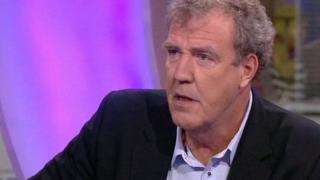 Chat: Did Jeremy Clarkson go too far?
The BBC's had loads of complaints - over 21,000 - after Top Gear's Jeremy Clarkson said on The One Show that workers striking on Wednesday should be shot.
Loads of people were really offended when he said of the strikers: "I would take them outside and execute them in front of their families."
You can watch the clip above and see what you think.
He's apologised, saying he didn't mean for his remarks to be taken seriously.
What do you think about what he said? Did he go too far?