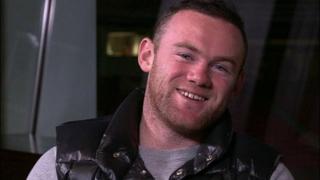 MOTD Kickabout's exclusive Wayne Rooney interview
We've managed to get an exclusive interview with Manchester United striker Wayne Rooney!
He reveals what his real nickname is, who he sung with at his wedding, and tells us how he learnt his soccer skills on the street.
MOTD Kickabout is on every Saturday at 7.40am on the CBBC Channel, and 11.40am CBBC on BBC Two.
More sport stories