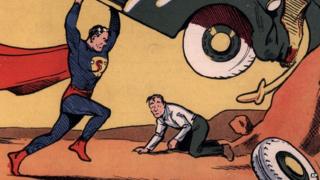 AP
A copy of the first comic to feature Superman has sold for US$2.16 million (£1.4 million) - becoming the world's most expensive comic!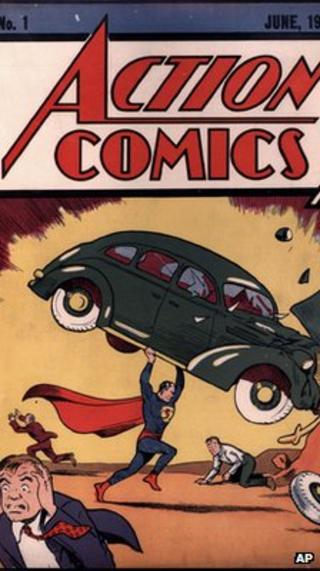 AP
The issue of Action Comics No. 1 was auctioned online, with a starting bid of just US$1.
Only about 100 copies are thought to exist, with just a few of them still in good condition.
The seller was not revealed, but there are rumours that the comic was owned by Hollywood actor Nicolas Cage.
It's the first time a comic has been sold for more than US$2 million.
It had a reserve price of US$900,000 - that's the lowest amount someone is willing to sell their item for.
The buyer's identity is unknown.
This sale breaks the previous record of US$1.5 million, set by another copy of the same comic - but it wasn't in as good a condition as this one.