A notebook used to save the astronauts on the ill-fated Apollo 13 mission to the Moon has fetched almost a quarter of a million pounds at auction.
Captain James Lovell's team were on their way to the Moon in 1970 when an explosion on board left them in serious danger of being lost in space forever.
The notebook's checklist allowed Lovell to calculate their position in space.
That important information helped the three astronauts steer their spacecraft safely back to Earth.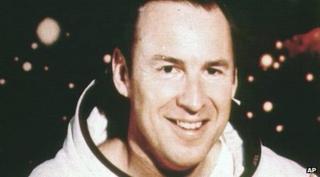 AP
"We didn't have the technology back then that we have now," Lovell explained. "I didn't even have a calculator."
The explosion left them critically low on power, oxygen and water - so they had to get back to Earth before they ran out completely.
So the team survived by moving to the spacecraft's moon lander, which they used like a lifeboat.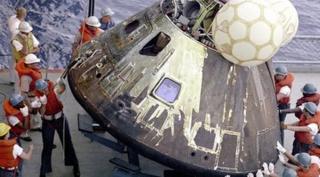 NASA
The spacecraft looped around the Moon, using its gravity to return to Earth.
The notebook was bought for US$388,375 by an unidentified collector at an auction of space memorabilia in Dallas, America.