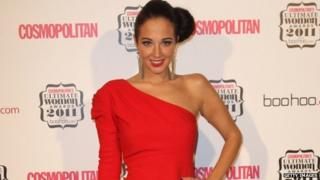 Getty Images
From watching The X Factor on a Saturday night you'd never guess that judge Tulisa had any confidence issues.
But in a recent interview she revealed that she's worried she doesn't fit in on the programme, saying "I'll think: 'I don't belong here.'"
Tulisa had a difficult time growing up and says she was often bullied as a teenager, "feeling weak all the time".
She explained that her past still affects her and causes her to doubt herself.
Her "feisty" attitude on the show is how she's learned to deal with her difficult childhood, she says.
But despite her worries, Tulisa said she'd think about doing a second series of X Factor if she was asked.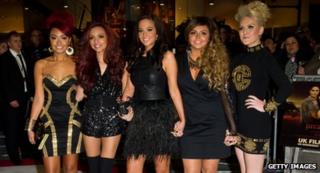 Getty Images
Tulisa's group Little Mix are now through to Saturday's semi-final. The girl group are one of the favourites to win this year's competition.
She said "I get closer to my acts than any other judge. I want them to feel they've got a little family."