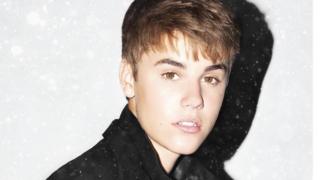 Other
Justin Bieber is back with his second studio album Under the Mistletoe, which is jam-packed full of festive tunes to take you right the way through to Christmas!
When's it out?
It's out now!
The style
The album features covers of some classic songs, which you may or may not have heard before. There is a duet with Usher, The Christmas Song (Chestnuts Roasting on an Open Fire), and a duet with Mariah Carey, All I Want For Christmas is You (which was a hit single for her way back in 1994).
Justin also throws in a few of his own festive jingles. They have a real old school R&B feel to them, and make for some great smooth and cosy sounding Christmassy tracks!
The hits
We loved Santa Claus is Coming to Town - it's fun, upbeat and really shows off Justin's vocals. Christmas Love is also really catchy and you'll find yourself singing and bopping along to it!
If you're a Bieber fan then this album won't disappoint as all the songs are terribly romantic. Home This Christmas is particularly mushy when Justin sings, "I'll be waiting under the mistletoe. When the only gift that I really need is to have your arms wrapped around me..." Aww!
The misses
Drummer Boy featuring rapper Busta Rhymes is a bit of a Marmite track. It takes this really old festive song and turns it on its head by adding some rap and heavy bass. You guys may like it, but we wouldn't recommend playing it to the older members of your family - expect the "This isn't music!" rant if you do!
Chart-topper or bargain bin?
If you're after a warm and cosy Christmas bundle then this album is perfect for you and makes for a great pressie! But if you hate anything slushy then you'll probably be a lot happier finding a piece of coal at the bottom of your stocking!
Newsround rating: 4 out of 5