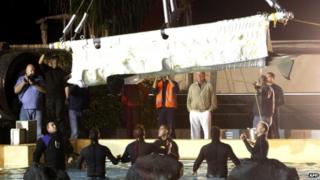 AFP
The young killer whale called Morgan has arrived at her new home in the Canary Islands, Spain.
Morgan the orca made the headlines earlier this month after campaigners lost a legal battle to get it released into the wild.
She completed the long journey from the Netherlands to a marine park that's home to five other killer whales.
It wasn't easy moving her - she had to be loaded into a big hammock and lifted out of her old tank with a crane.
She was then transferred into a box and taken to the airport on a lorry.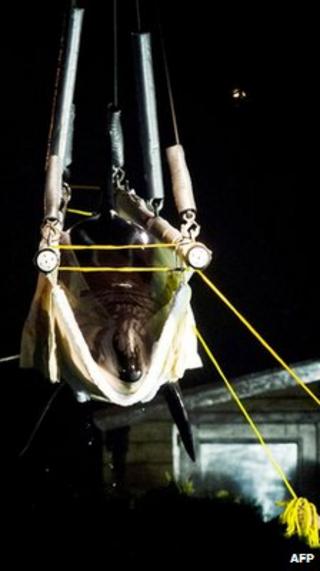 AFP
It took lots of trainers to help with the big move and they worked very hard to keep her wet and comfortable.
Some people were worried the big move would be too much for Morgan, who's only about three years old.
Morgan was put into captivity when she was found off the coast of the Netherlands last June. She was weak and starving and without her family.
Campaigners hoped she would be released back into the wild, but a judge decided she would have a better chance of survival by staying in captivity.