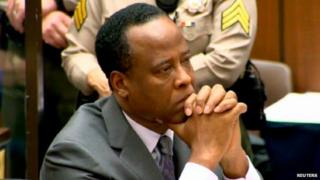 Reuters
Michael Jackson's former doctor, Conrad Murray, has been sentenced to four years in prison for causing the King of Pop's death.
He was found guilty earlier this month of giving the singer a fatal overdose of a sleeping drug.
The doctor has received the maximum time for the crime - something the Jackson family's lawyer had argued for.
But Murray's lawyer said he'd already be punished for life by being known as "the man who killed Michael Jackson".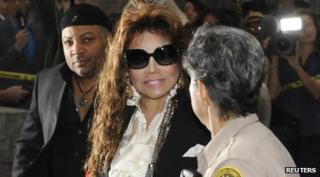 Reuters
Michael Jackson died on 25 June 2009 and Dr Murray was with him on the night.
A jury in Los Angeles found him guilty of a crime called involuntary manslaughter after a six-week trial.
At the trial, Dr Murray said Michael took the lethal dose of medicine himself.
Involuntary manslaughter is when a person didn't mean to kill someone, but may have been responsible for their death.