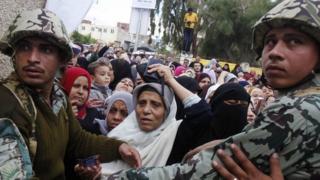 Huge queues for Egypt elections
People in Egypt have been voting in their first elections since President Hosni Mubarak was overthrown.
There have been huge queues at polling stations, with some stretching up to two miles!
Voting hours have been extended to let more people have their say in who will run the country.
But protesters in Cairo's main square are boycotting the elections - they think the military plan to hold onto power.