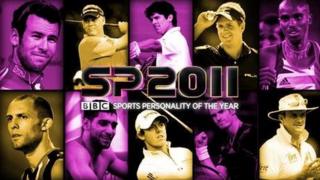 The shortlist for the BBC Sports Personality of the Year is out and includes golfer Rory McIlroy, boxer Amir Khan and tennis star Andy Murray.
It's a big deal and one of the highest awards an athlete can win.
10 of the UK's top sport stars have been nominated and the winner will be selected by the public on 22 December.
The biggest surprise is that no women have been nominated for the award - it's all men, and some people have criticised the organisers.
All-male shortlist criticised
It's the first time since the voting system changed in 2006 that no women are shortlisted.
Swimmer Rebecca Adlington said: "There's been some great sportswomen like Keri-Anne Payne, it's sad they are not recognised.
"Hopefully next year can be all women nominations after [the Olympics in] London 2012."
Keri-Anne Payne herself also said that it's "a shame" - and others like Gail Emms and Tanni Grey-Thompson aren't pleased either.
Even one of the men on the shortlist - Welsh hurdler Dai Greene - said he felt there should've been a woman on it.
But the organisers say that the shortlist is voted for by a panel of newspaper and magazine journalists, and how they vote can't be controlled.
The 2011 shortlist
Want to find out more about the UK's top sport stars? Check out our guide to the nominees.
Mark Cavendish, Cycling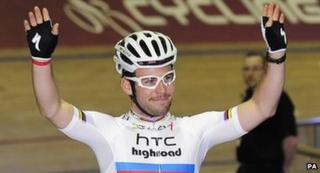 PA
Mark Cavendish finally realised his dreams in 2011 when he became Britain's first winner of the Tour de France green jersey - the award for the race's best sprinter.
Darren Clarke, Golf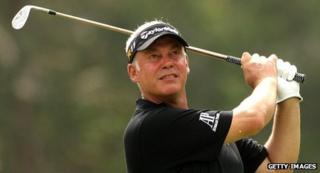 Getty Images
After years of seeking a major breakthrough, Darren Clarke kept his nerve to clinch his maiden major title with a three-shot victory in the Open at Royal St George's in July.
Alastair Cook, Cricket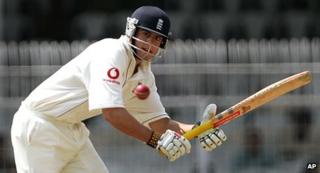 AP
Alastair Cook has had an amazing 2011 turning his form around to become a key part of the England side which won the Ashes.
Luke Donald, Golf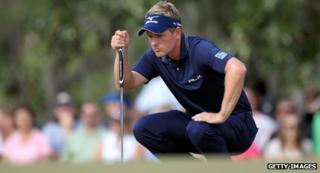 Getty Images
Luke Donald won't be unhappy about his year - he beat Lee Westwood in a play-off to win the PGA Championship at Wentworth and then became the world's number one golfer.
Mo Farah, Athletics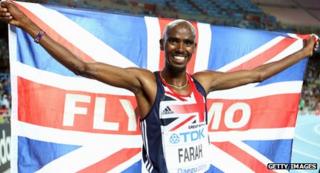 Getty Images
Mo Farah won the 5,000m gold medal at the World Championships and become a national hero overnight. All eyes will be on him at the 2012 Olympics.
Dai Greene, Athletics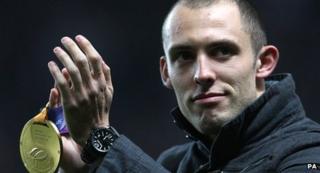 PA
Welshman Dai Greene won Britain's first gold of the Athletics World Championships in an incredible performance in the 400m hurdles.
Amir Khan, Boxing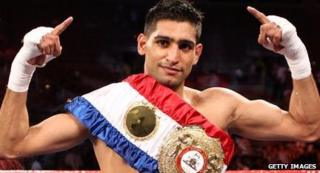 Getty Images
Amir Khan has put on a boxing masterclass this year. The Bolton boxer has now gone eight fights unbeaten and won a huge fight in Las Vegas back in July.
Rory McIlroy, Golf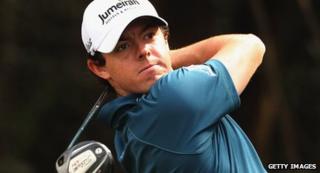 Getty Images
What a year it has been for Northern Ireland's Rory McIlroy, he clinched his first major title with an eight-shot victory in the US Open - at the age of 22.
Andy Murray, Tennis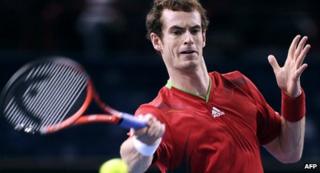 AFP
Andy Murray proved himself to be one of the world's best tennis players in 2011 - he even came close to winning his first Grand Slam title in Australia but lost to Djokovic in the final.
Andrew Strauss, Cricket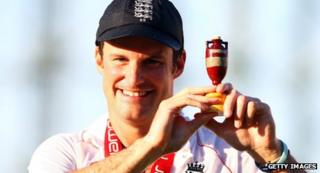 Getty Images
Andrew Strauss wrote his name into the history books in 2011 - leading England to an Ashes series victory followed by a 4-0 series win over India which put his side on top of the world.