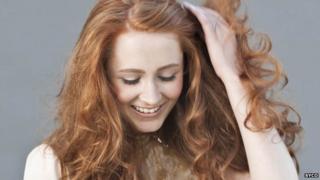 Other
Janet Devlin has missed out on The X Factor semi-final after losing to Misha B in Sunday's sing-off.
Louis and Tulisa both voted to send Janet home, but mentor Kelly refused to choose between her acts - meaning Janet automatically got the boot.
The teenager forgot the words in one of her songs on Saturday. She later revealed it was because she was trying to stop herself from throwing up!
Janet said she always knew she wouldn't win: "I'm not X Factor material".
She explained: "All the songs that I would release - more than likely the general public would be kind of like, 'Oh great, why did I vote for you?!'"
But she said that getting this far was an "absolute achievement" in her mind.
Misha B joins Little Mix, Marcus and Amelia Lily in next week's semi-final.