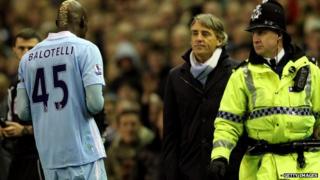 Getty Images
Man City's eccentric midfielder Mario Balotelli hit the headlines for the wrong reasons during Sunday's 1-1 draw against Liverpool.
He picked up a red card just 18 minutes into the match at Anfield, leaving City with 10 men for the rest of the game.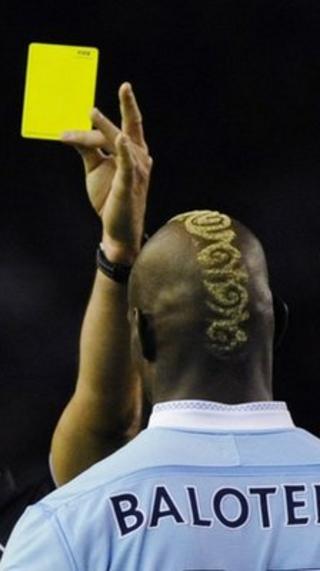 Reuters
But the draw still leaves City five points clear of their rivals United, at the top of the Premier League, as the Reds drew 1-1 at home to Newcastle.
At the other end of the table Blackburn lost again, going down 3-1 to Stoke.
Chelsea got back to winning ways with a 3-0 demolition over Wolves, but London rivals Arsenal had to settle for a draw against Fulham as did Swansea when they faced Aston Villa.
There were also wins for Everton, Tottenham, Wigan and a massive result for Norwich, who beat QPR 2-1.