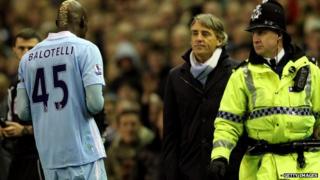 Getty Images
There's never a dull moment with Mario Balotelli.
This time the Italian was sent off after only spending 18 minutes on the pitch.
The incident happened during the teams' 1-1 draw against Liverpool.
But it seems he may not be getting in too much trouble from his boss.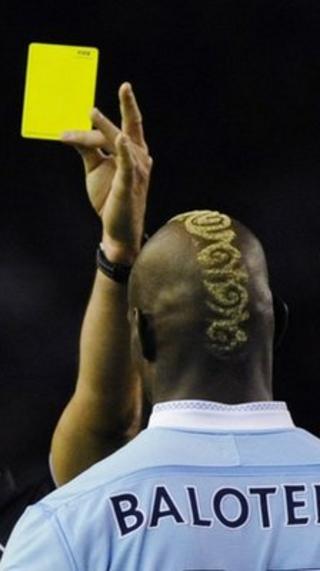 Reuters
Roberto Mancini says Liverpool's players were to blame for his dismissal.
The draw leaves Man City five points clear at the top of the Premier League.
Second place Manchester United were also held to a draw this weekend when they played Newcastle.
At the other end of the table Blackburn lost again. They went down 3-1 to Stoke.
Chelsea got back to winning ways with a 3-0 demolition over Wolves, Arsenal had to settle for a draw against Fulham as did Swansea when they faced Aston Villa.
There were also wins for Everton, Tottenham, Wigan and Norwich.