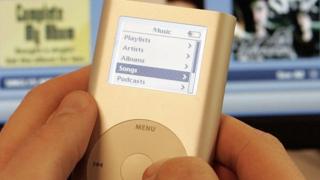 AP
Security experts are warning computer users to watch out for an infected email offering credit for music, games and videos.
They say criminals are targeting internet users with a new 'gift certificate' scam.
Users receive an email that claims to be from Apple's iTunes store.
It says they have been sent $50 (£32) of iTunes store credit and need to open an attached file to find out their certificate code.
The file attached to the email contains bad software, called malware, that may allow hackers to gain access to a computer. The malware then steals passwords and other secret information.
It may also slow down the computer's performance and make files disappear.
The malware can be removed with the use of anti-spyware tools.