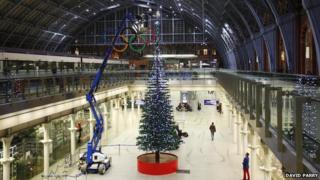 Other
A very unusual Christmas tree has been unveiled in London - it's made out of Lego bricks!
The 12 metre high tree is made out of a whopping 600,000 bricks and has taken two months to build.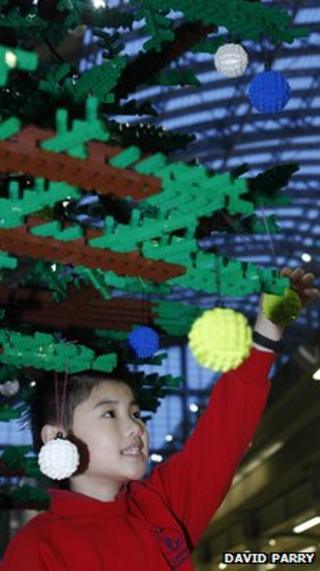 Other
The 1200 baubles are also made of Lego and have been made by kids at local schools and Scout groups.
The tree is on show at St Pancras International rail station in London and will be there until the new year.
It's so tall that the builders needed to use a crane to put the star on the top!
The tree was created by Duncan Titmarsh who is the UK's only Lego Professional. Duncan has built many weird and wonderful things out of the plastic bricks, including a Lego house, but this is his most ambitious project yet.