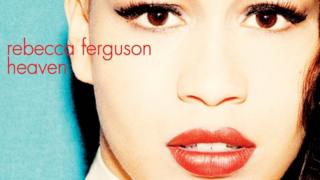 Other
Rebecca Ferguson may have finished second behind Matt Cardle in last year's X Factor but that doesn't mean she'll forever be standing in his shadow.
Rebecca said that she's loved writing and recording her debut album. Well Rebecca, you'll be pleased to hear that we've enjoyed listening to it.
Expect to hear disco grooves, deep soul and smooth R&B. Rebecca's credited on every song, most of which are co-written with Eg White who's worked with the likes of Adele and Duffy.
When's it out?
5th December.
The hits
There are certainly more hits than misses, starting with the debut single Nothing's Real But Love the album seems to just grow and grow.
Fairytale is upbeat and its disco groove will have you dancing in your bedroom until you have to go to bed.
You'll be smiling all the way through Mr Bright Eyes and Shoulder to Shoulder will have you crying into your breakfast cereal.
The misses
Teach Me How To Be Loved is a slow one and you'll have to be in the right mood to appreciate it.
A couple of the tracks do sound quite similar with Run Free and Diamond To Stone sounding like one long song.
Chart-topper or bargain bin?
She may not be known as the most outgoing popstar on the planet but it seems reality TV has discovered a genuine artist when it comes to Rebecca Ferguson. She can certainly sing and it makes you realise why she came so close to winning the X Factor.
Newsround rating: 4 out of 5