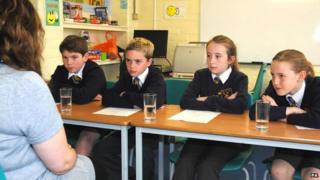 PA
A panel of pupils has been grilling speeding motorists caught driving too fast outside their school.
Children from Greasby Junior School, in Wirral, confronted drivers who were spotted breaking the speed limit nearby.
Merseyside Police gave drivers the choice - three penalty points on their licence and a £60 fine, or face the pupils!
Over a three-hour period nine drivers were caught speeding.
Adrian Martin, the school's headteacher, said: "Three chose to take the fine and the points, the six others dared to come in and face our children.
"Initially they were very embarrassed, very sorry and scrabbling around for excuses. One lady got particularly upset."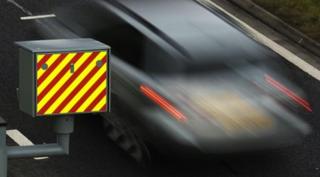 PA
Katie, a pupil who spoke to the drivers, said: "Some people were quite upset and very sorry.
"People said they were late for work and that they didn't know the speed limit."
Inspector Steve Hall from Merseyside Police, said: "There is a big impact from the children confronting those drivers that exceeded the speed limit.
"They are challenging the drivers' behaviour and that sends out a resounding message that it won't be tolerated."