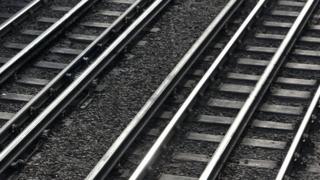 A girl who lost her arm when she was hit by a train has had it reattached by surgeons.
Rebecca Huitson, who's 12, was hit by a train going from Edinburgh to London, at a level crossing on Tyneside in the north east of England.
She had an operation in a Newcastle hospital after the incident.
Doctors say that her arm was badly damaged and there's a small chance the operation may not succeed - but they hope to be able to save Rebecca's arm.