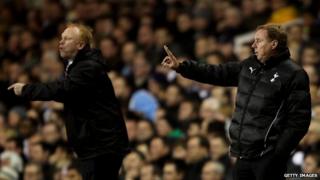 Getty Images
England's top football clubs are being criticised for not hiring enough black managers.
The Deputy Prime Minister Nick Clegg says a white footballer in the Premier League has a one in 50 chance of becoming a manager.
But for black players it's only one in 500. In fact there are currently only two black managers in the whole of the football league.
They're Chris Hughton at Birmingham City, and Chris Powell at Charlton.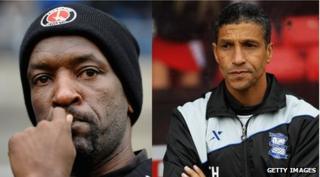 Getty Images
The Deputy PM says that doesn't match up to the equality seen in other jobs.
Gordon Taylor, who's in charge of the Professional Footballers Association (PFA), said: "for some reason the number of black people who actually get a chance in this area is very small."
He said the PFA is committed to changing the situation.