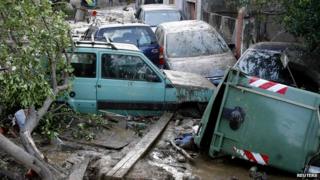 Reuters
The island of Sicily just off Italy has had massive amounts of mud running through its streets.
The muddy rivers have been caused by days of heavy rain. The force of the mud has thrown cars upside down.
Many people have been injured and reports say that three people have died because of the bad weather.
The damage is so bad that soldiers are helping people out of their homes, and local people say that even bulldozers have been unable to move the mud.
Hundreds of workers and volunteers have been helping to rescue people.
Schools have been closed, and people told to stay at home after the warnings of extreme weather in the north and centre of Italy.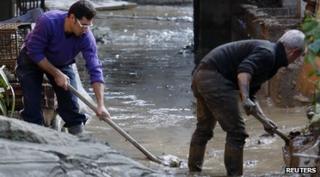 Reuters