Research has found that more and more landmines are being laid around the world.
Landmines are used in war-torn countries all over the world and around 10,000 children are killed or seriously injured by them every year.
A landmine is an explosive trap planted underground so it's really hard to see that it's there.
They can remain undiscovered for many years and children can end up stepping on them by accident.
The injuries landmines cause can be fatal and people who are hurt by them can need looking after for the rest of their lives.
Why are more mines being laid?
Even though 80% of countries have signed up to a treaty to ban the use of landmines, countries like Syria, Libya and Israel are still planting the devices.
The technology used to detect landmines is getting better and last year, record numbers of them were found and cleared.
But even then, the countries that are continuing to plant them are making the numbers increase.
Raising awareness
Over the years many campaigns have tried to get them banned.
Prince William's late mother Diana, Princess of Wales famously called for an international ban on landmines in 1997.
Celebrities have also backed campaigns. Hollywood star Angelina Jolie saw the damage landmines can cause when she was filming the Tomb Raider movie in Cambodia.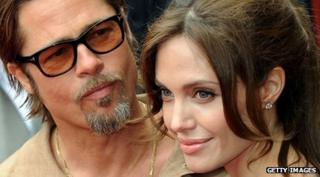 Getty Images
But despite worldwide campaigns, more mines were laid last year than in any year since 2004.