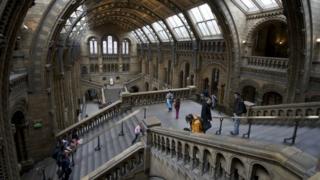 A group from the Torres Strait islands have come to London to claim back some pretty weird items.
They're in the UK to collect 19 skeletons which are the remains of their ancestors.
The bones were taken from the islands by explorers who visited them over 200 years ago.
The Natural History Museum has over 20,000 different human remains which they use to figure out how people used to live.
The Torres Straits are home to a hundred islands between the northern coast of Australia and Papua New Guinea.
The islanders have fought a long battle to have the bones of their ancestors returned home.
It is important for them to return their ancestors bones to be buried in the Torres Straits, because the islanders believe that their souls cannot rest until they are returned home.
But some scientists are worried that by having to return bones they might be missing out on important research.