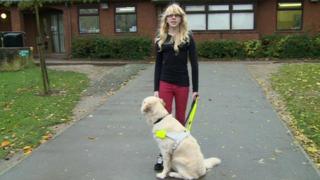 Check out Hannah's report about her guide dog
Press Packer Hannah is one of the youngest people in the country to have a guide dog.
Her dog is called Rory and has totally changed her life.
Hannah is partially sighted and wants more children to have the chance to have a dog like hers.
Rory goes everywhere with Hannah and even helps her at school.