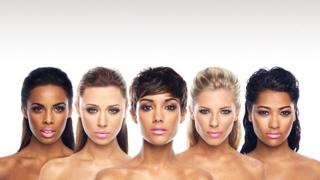 Other
The Saturdays have ruled the girl group world for the past few years, although to be fair they've not had much competition! They'll be hoping their latest offering keeps them 'on your radar'...
When it's out?
21st November.
The hits
The fantastic thumping hit All Fired Up kicks things off - and there are many more stomping electro anthems like it on here to wave your arms/sing along/shake your body to, such as White Lies and Faster.
The catchiest tune is I Say OK, a feel good number that boasts a dig at TV's Mr Nasty: "Everyone is dishing fouls, like they're... Simon Cowell." Miaow, girls!
Last Call is a beautiful Adele-esque ballad where the girls get to show off their voices and harmonies.
The misses
Not too many, actually. Promise Me has a rather weak chorus compared to the other tracks on here, and the single My Heart Takes Over is a bit too soppy for our liking!
Chart-topper or bargain bin?
We like The Saturdays best when they get us dancing to a pounding beat and singing to an infectious chorus - and this album certainly doesn't disappoint!
Newsround rating: 4 out of 5