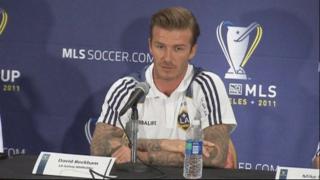 Beckham comments
David Beckham has reacted angrily to comments from the president of Fifa, Sepp Blatter, about racism.
Mr Blatter was filmed saying any racist incidents between players on the field could be sorted "with a handshake".
He also said "I deny that there is racism."
Beckham said "I think the comments were appalling."