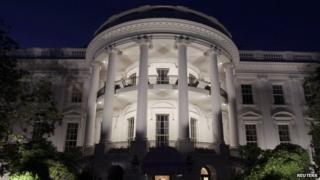 Reuters
A man suspected of a shooting at the White House in America has been charged with attempting to assassinate President Obama.
The White House is the main home of the President of the USA, but the President was thousands of miles away when the incident happened.
Oscar Ortega-Hernandez, who's 21, is accused of firing two shots.
One of them is believed to have cracked a window in the president's living area.
Two bullets were found on the south side of the White House on Tuesday, the part of the building where the president's bedroom is located.
Originally from the American state of Idaho, Mr Ortega was reported missing by his family on 31 October.
It is thought he had been living in the Washington DC area, where the White House is located.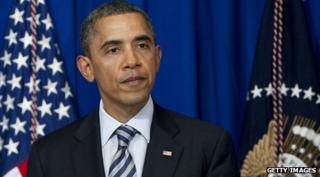 Getty Images