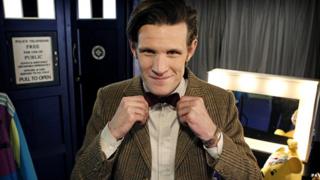 PA
A suit worn by Doctor Who star Matt Smith is to be sold for charity.
The sale of the suit is expected to raise thousands of pounds in an auction for Children in Need.
Fans are able to bid for the tweed jacket, braces, bowtie and the rest of his outfit from an episode called The Doctor's Wife.
Also being sold in Children in Need's online 'Once In A Lifetime' auction is a signed script for a special sketch to be screened on Friday night.