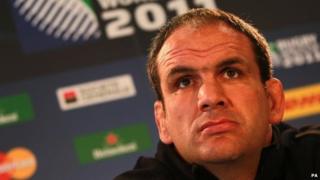 PA
The England rugby union team manager Martin Johnson, a former England captain himself, has left his job.
His decision follows an awful World Cup performance in New Zealand which ended in quarter-final defeat by France. He expected the team to reach at least the semi-finals.
The team's off-pitch behaviour also hit the headlines.
England's captain in the World Cup, Mike Tindall, was dropped from the squad last week as well.
Former England captain Fran Cotton, who was examining events in New Zealand, criticized Johnson.
Speaking in October, he said: "I've not seen an improvement in three-and-a-half years."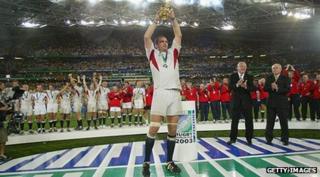 Getty Images
Johnson took charge as manager in the summer of 2008. As a player, he won 84 caps for England and led the side to their famous victory in the 2003 World Cup.