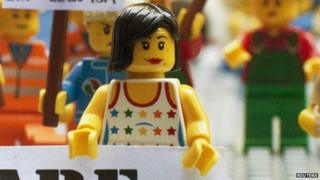 Reuters
One of the world's most famous toys is getting the big screen Hollywood treatment.
Yep, a movie based on Lego has been given the go-ahead by big film company Warner Bros, according to movie mag Variety.
It's due to be out in 2014 and will be a mixture of live action and animation.
The movie's set to be written and directed by the American duo behind Cloudy with a Chance of Meatballs - Phil Lord and Christopher Miller.
Not many details are known about film yet, but Phil Lord said it could include scenes from other famous movies such as Harry Potter.
The colourful bricks were first made in Denmark way back in 1949!