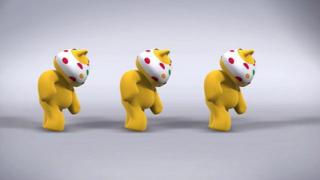 Pudsey Bear does Beyonce dance!
Pudsey Bear has learnt to dance like Beyonce for this year's Children in Need!
He's been inspired by the superstar singer's 2008 smash hit Single Ladies (Put A Ring On It).
The yellow cutie has been given a 3D makeover in a series of animations.
They've been made for this year's appeal night on Friday 18 November, which raises money for disadvantaged kids across the UK.
Watch Pudsey in action here!