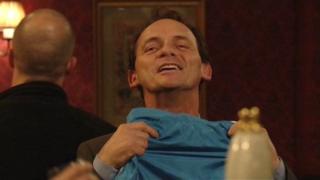 There's some good news for the EastEnders bunch - the Olympic torch is paying a visit to Albert Square!
The flame is going to pass through the borough of Walford as part of the Olympic Torch Relay, organisers announced on Tuesday.
Viewers will get to see Billy Mitchell carry the torch live, during an episode on 23 July 2012.
The torch is scheduled to arrive at the Olympic Stadium in East London on 27 July, in time for the opening ceremony.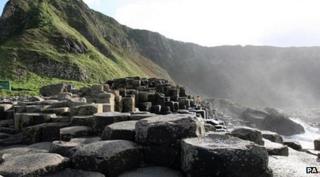 PA
EastEnders fans have already seen Billy and Fat Boy be nominated as torchbearers - but Billy won't find out he's been chosen until December.
Perry Fenwick, who plays Billy Mitchell, said: "When we first discussed the storyline, my initial thought was that I'll now have to get fit!
"It's a real once in a lifetime opportunity for me and I am thrilled that Walford and Albert Square will be part of this amazing event."
The Olympic torch will kick off its journey around the UK on 19 May from Land's End in Cornwall, and travel to more than 1,000 places over 70 days.