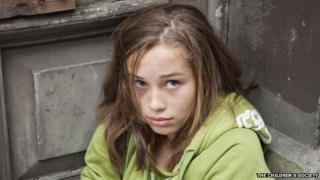 Other
A child runs away from home or care every five minutes in England - but the Children's Society says not enough of them are getting help.
Their research shows that around 84,000 kids aged under 16 run away overnight each year.
But less than one fifth of them are reported missing to the police.
The charity is calling on the government to do more for runaway kids - and stop them from leaving home in the first place.
The majority of children who run away are aged between 14 and 15, and the number of runaways each year hasn't changed much since their last survey in 2005.
Their study suggests that kids are more likely to run away if their family is going through big changes or conflict.
So the charity wants more support for kids going through family change, and for easier access to help if they do run away - so they don't end up in dangerous situations.
The government said: "Runaways typically face very complex issues. Local authorities are responsible for targeted support for families with complex needs and young people at risk."