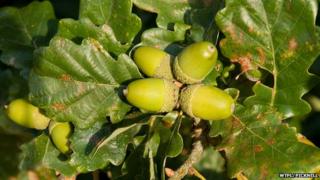 Other
Britain's trees are producing fruit 18 days earlier than they did ten years ago, say researchers.
Experts from The Woodland Trust say it's probably a result of climate change.
This is when weather around the Earth gradually changes over time, and then affects the way plants and trees grow.
The experts say that acorns are ripening 13 days earlier than 10 years ago.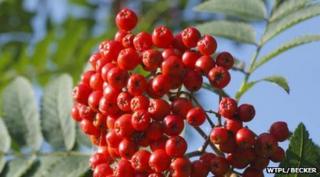 Other
If this carries on, one of the dangers is that animals won't have enough food to eat in winter.
It's because if everything grows and ripens earlier, birds and other animals will eat it earlier, before winter sets in.
The experts studied fruit, leaves, and birds.
"Some of the changes are really quite big and quite surprising," explained Tim Sparks from The Woodland Trust.
He said he was so surprised by the results, he had to check the details. "I did not believe it initially."
The researchers have been looking at the signs of autumn since the year 2000.